Can I go on holiday with friends and family?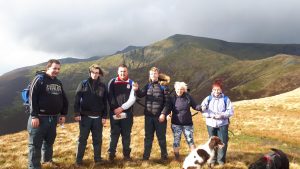 In England, two households of any size can now meet up indoors – and this can be in shared accommodation away from home, for instance a cottage or apartment.
However, unless the households are part of the same support bubble, they will need to stay socially distanced from each other (a distance of "one metre plus" in England).
Government guidance states that the holidaymakers should "take particular care to maintain excellent hygiene – washing hands and surfaces – and avoid using shared facilities like bathrooms wherever possible".
Source: https://www.bbc.co.uk/news/explainers-52646738
As of 15th July the restrictions are that a maximum of 2 households can stay at the Mill at any one time. A support bubble can count as 1 household.
What is a support bubble?
If you live by yourself or are a single parent with dependent children – in other words, if there is only one adult in your home – you can expand your support network so that it includes one other household of any size. This is called making a 'support bubble' and means you are able to meet indoors or out, be less than 2 metres apart and stay overnight as you could if they were members of your own household. Once you are in a support bubble, you can think of yourself as in a single household. There is more information on support bubbles here https://www.gov.uk/guidance/meeting-people-from-outside-your-household-from-4-july
We are hoping in the weeks and months to come further restrictions will be lifted allowing people from several households to visit as one group as long as social distancing is followed.
There is more information on the re-opening of the hospitality sector here https://www.gov.uk/guidance/opening-certain-businesses-and-venues-in-england-from-4-july-2020